These days, there are many choices available and it gets confusing. Because individual needs and expectations differ from patient to patient, the doctors and staff at The Brace Place take great care to give each of our patients the individualized attention they deserve. We specialize in orthodontic treatment for patients of all ages. We also strive to understand each unique situation before any decisions are made about treatment plans. In serving our patients and their families, one of our primary interests is to choose a treatment plan that not only caters to their specific needs, but also minimizes the treatment time. We are pleased to offer treatment choices that are fast, effective, aesthetically pleasing, and very popular among our teen and adult patients. Currently, our patients can choose from smaller, more comfortable state-of-the-art metal braces, ceramic or clear braces, self-ligating braces such as speed or damon system, Invisalign, or lingual braces such as 3M incognito hidden braces.
METAL BRACES OR CONVENTIONAL BRACES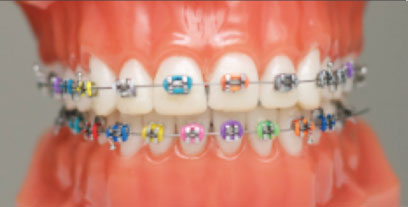 Metal brackets are the most popular and ideal for everyone because they are very strong and can withstand most types of treatment. Most traditional metal braces require an elastic o-shaped rubber band or metal tie wire to hold the arch wire onto the bracket.
CERAMIC AND "TOOTH COLORED" BRACES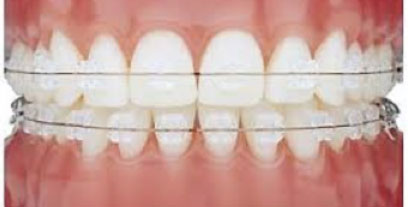 Clear ceramic brackets, which are barely noticeable, are a very popular choice for teens and adults because they are aesthetically pleasing, strong and generally do not stain. At The Brace Place, we use one of the top brands, "Clarity" made by 3M Unitek. These are the type of braces that many celebrities choose, including actor Tom Cruise.
INVISALIGN BRACES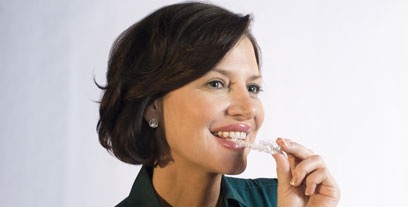 Invisalign braces is the virtually invisible way to straighten your teeth without braces, metal wires or brackets. The "braces" consist of strong plastic trays that are fabricated especially for you. You would be able to get your teeth straightened without anyone noticing that you are wearing "braces". Dr. Audrey Yoon is an Invisalign Premiere Provider, which is awarded only to the top 5% of dentists in the US.
SELF-LIGATING BRACES : SPEED BRACES , DAMON BRACES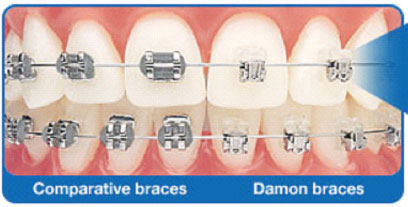 You may have heard of "speed braces" or the " Damon system". These are sometimes also referred to as "self-ligating brackets." Self-ligating means that the brackets do not need the little o-shaped rubber bands or metal tie wires to hold the arch wire onto the bracket. By using self-ligation technology, the brackets allow the wire to slide back and forth. This advancement allows for fewer adjustments and less appointments. The speed braces use a "door" to secure the arch wire to the bracket. They are smaller than the traditional metal braces and thus, less food gets trapped around them when you eat.
LINGUAL BRACES: 3M INCOGNITO HIDDEN BRACES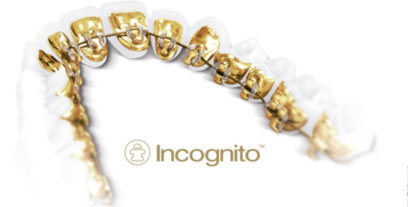 Lingual braces are an invisible solution to correcting the teeth without showing braces. The term "lingual," which means "on the side of the tongue," indicates that these braces will be placed on the non-visible side of your teeth. They will be virtually undetectable! Utilizing lingual braces requires special training and only an experienced orthodontist may achieve the optimal results. As special training is required, only a few orthodontists in the United States offer this customized treatment.